Choosing your hosting space is a very important step. There's a huge variety of providers out there, and I've done a ton of analysis to arrive at what I feel are two of the absolute best choices. I've experimented with several different web hosts and I've talked to many other web site owners to arrive at the following two choices.
Siteground
For year one, it's hard to beat Siteground. They offer excellent loading speeds at a very cheap cost. My first year with Siteground allowed me to host about 6 different websites all for the price of only $70 for one year. You can sign up for Siteground directly here. For a walkthrough of the steps, click below.
Big Scoots
Siteground is a fantastic host with fantastic first-year promotional pricing. After year one, I found Big Scoots to have slightly more competitive prices that are billed month to month with no commitment. They are known for great speeds and excellent services. To sign up for Big Scoots click here.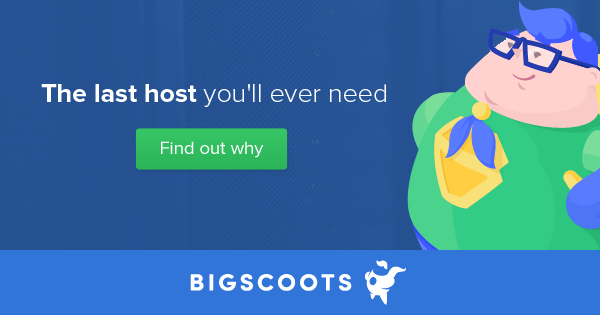 Thanks for coming guys. If you want to subscribe to my blog you can sign up below.
This page contains affiliate links and I may be paid a commission for sales generated from clicking the links. I only promote service I have used and believe in.